East High School is proud to offer dance. The Iowa High School Athletic Association and Iowa High School Girls Athletic Union sanction our high school sports. Our teams compete in the Missouri River Conference. Through involvement in athletics, students learn valuable life skills, including teamwork, leadership, and commitment.
The East High Raiderettes dance team can be seen performing on the sidelines of football games, during halftimes of basketball games, and during seasonal showcase shows.
State Champions in the Production category for 9 years straight!
Each year, the Raiderettes compete in the State dance competition. The dance team has won the top three placements in all major categories at the State competition since the inception of the program. The team also holds a State record for the most consecutive years to earn a state title in the consistent category. The team has earned their consecutive State title in the production category – a title held for nine straight years. In 2019, the team added an all-male squad and in its inaugural year, the men took second place at state.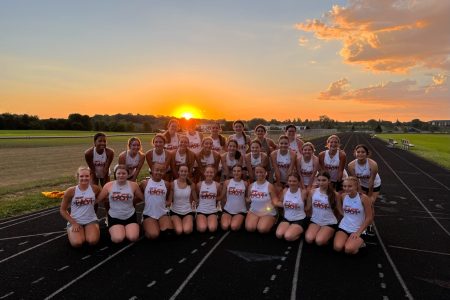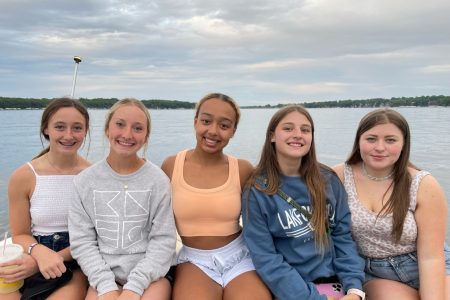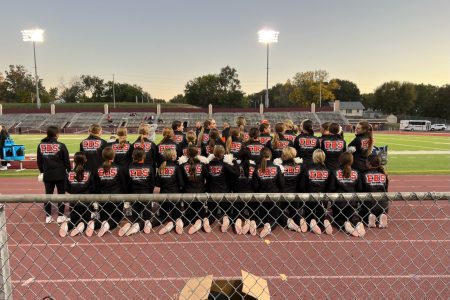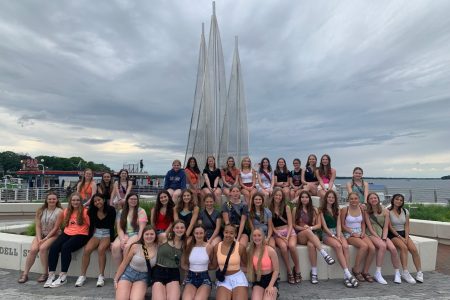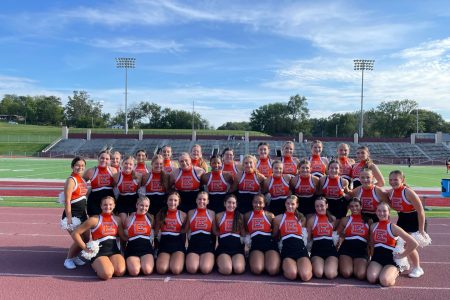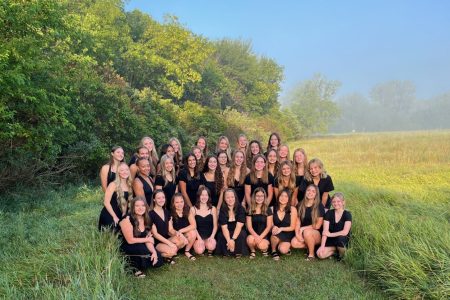 Meet the Coaches
Head Coach – Celeste Bathurst
Assistant Coach – Jade Nelson 
Meet the Team
Student-athletes give their all. Countless hours go into practice and preparation to build strong athletes that are prepared to compete. Likewise, our athletes fulfill academic requirements in order to participate in sports.
Izzy Amo – 10
Kaylie Bagshaw – 10
Isabelle Barrett – 10
Taylor Bertrand – 11
Annika Bremer – 10
Taylor Brice – 10
Kaelyn Burns – 9
Kayla Burton – 10
Emma Clark – 12
Haley Connot – 12
Cali Cooper – 11
Izzy Craig – 9
Aaliyah Davies – 10
Jenna Dodds – 9
Reagan Drent – 10
Bella Gordon – 12
Kaylee Gordon – 12

Alyson Heck – 10
Katie Heeney – 10
Jaidyn Kane – 11
Makenna Kass – 9
Theresa Kellen – 9
Emily Martin – 9
Arianna Miller – 9
Lesly Montanez – 9
Lili Olsen – 9
Chloe Smith – 10
Angie Soeu – 11
Leah Stewart – 11
Abby Sweisberger – 12
Kelsie Undine – 9
Rylee Winquist – 10
Joslyn Wilcox – 10
Denver Zirbel – 9
Notable Achievements
2022 State Awards
Hip-Hop: 1st Place
Lyrical: 4th Place
Show Production
1st Place (10th First Place in Category)
Cali Cooper: 9th Place Solo
2020 State Awards (Dec 6th, 2019)
Hip-Hop: Division I Rating
Lyrical: 4th Place
Co-Ed: 3rd Place
All-Male: 2nd Place
Show Production: 1st Place (9th Consecutive Year)
Follow & Share!