The EHS yearbook is a student-run publication that tells the story of the school year in words and pictures. It's a history book and a memory book, but it is also a journalism laboratory that encourages students to learn through hands-on experience.
A yearbook captures the events and lives of the people in our school. Being in Yearbook allows students to experience photography, computer layout, editing and design, time management, money management, advertising, sales/distribution, and business communication. The result is a book that reflects the happenings of the year, as well as the sentiment of what it means to be a Raider.
Current year annuals are generally available for purchase from Dec. 1 to April 30th. Books can be ordered online at www.yearbookforever.com or purchased in room 229. If you miss this ordering window, contact Mrs. Shultz. Some extras may be available. Books are available for pick up at the beginning of the next school year as it will include summer activities as well.
Have a photo you would love included in the Arrow?
Submitting Senior Pictures
Senior pictures are due March 15. Please submit a .jpg or .png of at least 250 dpi. Pictures can be in color. The picture should be vertical and school-appropriate. Pictures can be sent via email or delivered to room 229.
Publishing in the Arrow
Looking to advertise with East High School's yearbook? Contact Desiree Shultz for more information or complete the Advertising Agreement Form to submit an advertisement request. We look forward to your support!
Thank you to our Past Arrow Sponsors
Archer Insurance
Avery Brothers Signs
Bespoke Salon
Bob's Lawn Service
Dancing with Celeste
Drilling Pharmacy
J & J Fitting, LLC
Platinum LawnScapes, LLC
Wheelock and Associates Dentistry
Whiskey Creek Insurance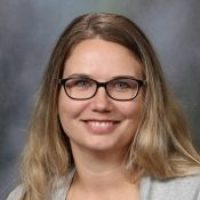 Past Advertising Examples