East High School is proud to offer girls track. Iowa Girls High School Athletic Union sanctions our high school sports for girls. Our teams compete in the Missouri River Conference. Through involvement in athletics, students learn valuable life skills, including teamwork, leadership, and commitment.
Meet the Coaches
Head Coach – Rick Clarahan
Assistant Coaches – Joe Glass, Jenna Dirkx, Spetlaruimaifea Tonga, Natalie Olorundami Hughes, & Erick Hoak
Meet the Players
Student-athletes give their all, both on and off the track. Countless hours go into strength, conditioning, and practice to build strong athletes that are prepared to compete. Likewise, our athletes fulfill academic requirements in order to participate in sports.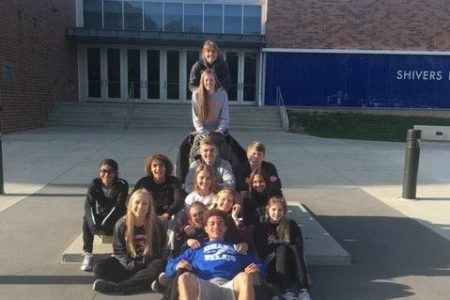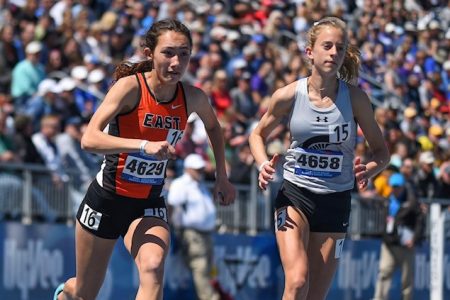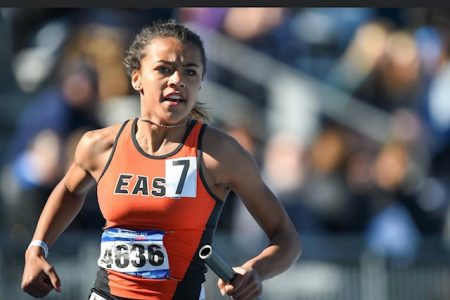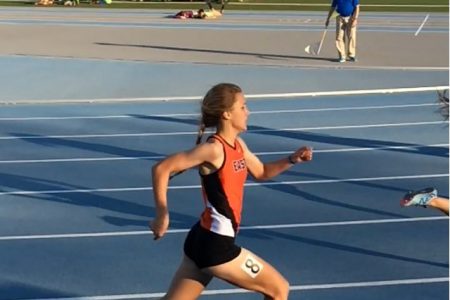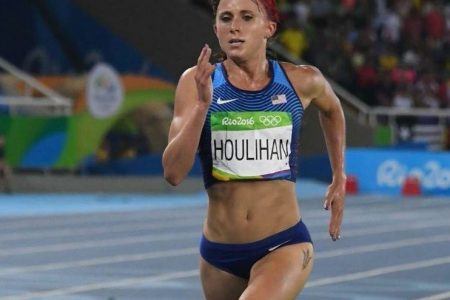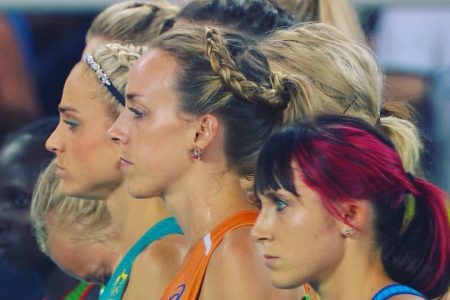 Stats & Highlights
Our students are gracious in victory and defeat. While we compete to win, our athletes know, it's how you play the game that matters.
Notable Achievements
East High Olympian – Shelby Houlihan (2016 Team) – 9 Time Iowa State Champion – 8 Time Drake Relays Champion and 13 Time U.S. National Champion
Drake Champions
2011 – Shelby Houlihan – 800 – 1500 – 3000 Meters

2010 – Shelby Houlihan – 800 Meters & 4×400 Meters (Shelby Houlihan – Reyna Mikulicz – Lexie Strom – Ellen Dougherty)

2009 – Shelby Houlihan – 800 & 1500 Meters + Ellen Dougherty – 400 Meter Hurdles + 4×800 (Melissa Friedrichsen – Shelby Houlihan – Emily McCarthy – Ellen Dougherty)
State Champions
2009
Ellen Dougherty – Girls 400 Meter Hurdles

Girls Distance Medley Relay – Kilee Watson – Reyna Mikulicz – Emily McCarthy – Shelby Houlihan

Girls 4×400 Relay – Shelby Houlihan – Reyna Mikulicz – Emily McCarthy – Ellen Dougherty (Girl's All Time State Record – 3:48.39)
2010
Girls Distance Medley Relay – Kilee Watson – Kylie Strom – Reyna Mikulicz – Shelby Houlihan

Girls Sprint Medley Relay – Sam Mersch – Lexie Strom – Reyna Mikulicz – Ellen Dougherty

Girls 4×400 Relay – Shelby Houlihan – Reyna Mikulicz – Lexie Strom – Ellen Dougherty
2011
Girls 400 Meters – Shelby Houlihan

Girls 800 Meters – Shelby Houlihan

Girls 1500 Meters – Shelby Houlihan

Girls 4×400 Relay – Lexie Strom – Cassie Geopfert – Reyna Mikulicz – Shelby Houlihan